Betsie's Literary Page Newsletter

So much too read & so much to do!

Greetings Everyone!

For the last two weeks I've been courted by a business, who's business it is to obtain reviewers for authors/publishers. Here is there explanation after I questioned their motives...

"ABR is a B2B. We are similar to a publicity agent who is hired so the author or publisher can utilize the agent's database of contacts and thus network THROUGH that agent to the end users. Although ABR is much more, think of us as something of a dating service for the publishing world. We match forthcoming and new titles with reviewers and commentators (and readers) from the digital, print, and radio world." This may sound good, but the author still has to write up his own info (pitch) in order to attract any attention.

I did however take a peek at all the books they had listed and found there were well over 300! Details for each book revealed how many hits, as well as requests. The majority I looked at had over 15 hits & "0" requests!

Obtaining reviews is not that hard, and if you're going shell out cash you may as well hire a publicist who can do a whole lot more than toss your book into a fish bowl!


Next week I'll cover how to query production companies.


Betsie




IN THE NEWS


Author green lights Cholera film

After denying Hollywood for years, Gabriel García Márquez agrees to sell the rights to his 1985 novel

Unswerving defender of Fidel Castro and Latin American literary patriarch he may be, but Gabriel García Márquez appears to have finally succumbed to Hollywood's call, signing over the film rights to Love in the Time of Cholera.

The Los Angeles production company Stone Village Pictures is reportedly paying the Colombian Nobel laureate between one and three million dollars to make a movie of what producer Scot Steindorff recently termed "the best love story ever told, next to Romeo and Juliet".

Despite selling millions of books around the globe, the 76-year-old novelist, who is battling with cancer, is said to be worried about the financial future of his lifetime partner Mercedes and their two sons Gonzalo and Rodrigo.


Fox buys rights to "The Pacific Solution"

Twentieth Century Fox is understood to have paid over $10 million for the exclusive film rights to John Howard's recent and most well-received work, The Pacific Solution.

The large production company, which owns a studio complex in Sydney, has been on the lookout in recent months for a strong, local story which defines the Australian spirit.


US Teens Can Buy The Entire Russian GDP by 2006

According to The U.S. Teens Market, a new report from Packaged Facts, by 2006 12- to 19-year-olds in the United States are projected to have a buying power that will top the $182 billion gross domestic product of Russia, increasing a staggering 27.7% to $190 billion between 2001 and 2006 due to higher earnings from jobs held by teens, as well as a jump in family expenditures on teens.

"Teens are increasingly in control of purchasing decisions, both for themselves and within families," said Don Montuori, Acquisitions Editor of Packaged Facts. "Since 1999 we have seen jumps in the economic influence of teens' preferences in almost every product area, including clothing, personal care items, technology and entertainment."

As the buying power of teens increases, the percentage of teens that come from multicultural backgrounds is also projected to grow. According to the report, by 2006 non-Hispanic Whites will only account for 60% of the total teens population and the Hispanic population will constitute the largest minority group. Not surprisingly, an increasingly diverse and wealthy population of teens has caught the attention of marketers who are quickly moving to position their products as appealing to a multicultural audience.


Mountains and Plains Booksellers Association Fall Trade Show will be held from September 16 - 19 at the Marriott Denver Tech Center in Denver. This year's show will once again feature educational panels and the Saturday Night Author Reception. And, in response to the popularity of last year's reception, a Friday Night Author Reception has been added. ABA will provide educational programming, as well as an exhibit focusing on "Book Sense Gift Cards: One Year Later," featuring live demonstrations. Association staff will also be on hand to gather member input on ABA education initiatives, as well as to provide general information.


WAILEA, MAUI - The multi-Emmy-winning writer/producer Aaron Sorkin (An American President, West Wing, A Few Good Men) will join Pulitzer Prize- winning playwright Wendy Wasserstein (The Heidi Chronicles) and the brightest stars of the literary and entertainment worlds at the 12th Annual Maui Writers Conference this Labor Day weekend, September 2 to 6 at the Wailea Marriott Resort.




BOOK REVIEWS


Alicia Maldonado: A Mother Lost by Ardain Isma Publisher: iUniverse; (January 2004) Genre: Non-fiction ISBN: 0595303218 Hardcover / Paperback: 286 pp $17.95 / $27.95 Canada

Rating: Highly Recommended

Pay attention to mind over matters!

August 25, 2004

Based on a true story, Ardain Isma tells the turmoil surrounding one family forced to flee Havana, Cuba to escape political unrest during the Batista Regime of the 1940's.

Miguel Maldonado along with his wife, Elena, and their two children, Mario, and Alicia settle in Haiti.

The Maldonado's are wealthy real-estate owners and all adjust to this change except, Alicia. She is quite homesick and a loner who has trouble learning the language, as well as adapting to Haiti's diverse culture.

Alicia and their neighbor's son, Richard, of mulatta descent become fast friends at a young age. Their friendship grows to love and they eventually marry. The mixed couple overcomes racial and cultural differences, and blessed with two daughters. Then Richard dies, and Alicia falls into a deep depression.

Sometime later Alicia remarries a devout Haitian Military Officer, who is divorced with two children of his own. This blended family then has two additional children. But suddenly, Alicia is slapped in the face with her husband's infidelity. She is unable to come to terms with Georges unfaithfulness. Along with her youngest son, Jean-Marie, Alicia disappears without a trace.

Twelve years go by, before fate intervenes, and Alicia is face to face with the family she walked out on.

I thoroughly enjoyed this tear-jerking, tragic drama of life gone wrong by the choices we make. Moreover, I commend the author for his depictions of raw emotions displayed by the characters. BRAVO Mr. Ardain Isma!

** BOOKS NOT YET RELEASED


Wedding for A Knight by Sue-Ellen Welfonder Publisher: Warner Forever, Mass Market (September 2004) Genre/Market: Fiction/ Historical Romance ISBN Number: 0446613819 Paperback; 384 Pages Price: $5.99 * Also available as an eBook

Rating: Highly Recommended

Love Conquers All !

August 16, 2004

Magnus MacKinnon has loved Amicia since the first time they met but a feud between their families and the lack of a family fortune all but kills his hopes for a future with her. He begins a process of rebuilding the family fortune so he can claim her for his own. When his fortune is lost, his hope is gone. When against all odds, Lady Amicia MacLean is wed by proxy to the man of her dreams it is her belief that he knows and welcomes their union. Her hopes are dashed when he arrives home angry to discover a proxy wife and her dowry succeeding to revamp his family's home and lands where he failed. Amicia only knows she must rely on the heritage and sexual tips passed down by her clan's women to claim his heart before he sends her home.

Sue-Ellen Welfonder shows a love for historical Scotland that will lighten and inspire the reader. I highly recommend this book to everyone interested in historical romance.

Reviewed by Deven D. Vasko


Light On Snow by Anita Shreve Publisher: Little, Brown and Co. (October 2004) Genre: Adult Fiction ISBN Number: 0316781487 Hardcover; 304 Pp Price: $24.95 Also available as a Time Warner AudioBook and an eBook

Rating: Highly Recommended

Light on Snow shines!

August 16, 2004

During an evening walk in the woods, Nicky and her father find an abandoned baby left to die in the snow. This single event begins a healing process avoided far too long by the family. Two years before, Nicky's family was ripped apart with the death of her mother and sister, leaving a broken man and lonely little girl. They strive to cope. In the days after finding the baby, Nicky is obsessed with why a mother would leave a baby to die and one feels that perhaps Nicky has felt abandon not only by her father who is barely able to exist but also by her mother. When the young mother comes to find a way to thank them for saving her baby, she helps Nicky begin to answer the questions in her heart and causes the first real communication between father and daughter. Healing begins.

Anita Shreve once again, shows her mastery of the human emotions during extreme situations. I highly recommend this novel as well as any other novels written by Ms. Shreve. You will not be disappointed.

Reviewed by Deven D. Vasko

SCREENWRITERS

Scripts Wanted


Big Mind Film Inc

I am looking for a low budget, edgy, character driven horror or science fiction script suitable for production on digital video. Prefer stories with scientific underpinnings rather than those depending solely on supernatural causes.

Canadian nationality is a bonus, but certainly not an absolute requirement.

I have a 20-year history in the industry as a director, second unit director and asst director. My credits can be seen on IMDB.com.

Please email a logline followed with a synopsis to Roman Buchok: itis@rogers.com


Marble Light

I am looking for a completed feel-good family script that will be heartwarming and inspirational, which will be entertaining for children and humorous and intelligent enough for adults.

Here are a few examples: 'Around the World in Eighty Days', 'Willy Wonka and the Chocolate Factory', 'Chitty Chitty Bang Bang', 'A Christmas Story'. (Not looking for a holiday script).

Budget for this film will not Exceed 10 million, US. Prefer non-WGA writer.

Mark Fernandez at this time does not have producing credits, however, he is an experienced and successful entrepreneur in a variety of start-ups such as King Security Services and Firenze Gourmet Foods. He has good connections in the industry and knows the financing world.

Please email a logline followed with a synopsis to: markfernandez@earthlink.net




AGENTS SEEKING SCREEWRITERS


Chadwick & Gros Literary Agency (U.K.) - We market screenplays exclusively. We cater to new blood, skilled and potentially salable script writers who have yet to be discovered.

We accept queries in October of each year. Query Tony Seigan, Associate Director & Overseas Officer for C&G UK: ChadGros@peoplepc.com.

Dramatic Publishing - has an open submission policy and we are always interested in receiving new plays to review for publication.

Dramatic Publishing Linda Habjan, Acquisitions Editor 311 Washington St. Woodstock, IL 60098

Due to the large number of scripts that we receive our current response time is 10 to 12 weeks.

If you are submitting a musical:

Dramatic Publishing Music Editor 311 Washington St. Woodstock, IL 60098

You must include a cassette tape of all the songs and any sheet music you have. A videotape of a full production of the piece is also helpful but not required.


Also see Venture Literary further down below.




PUBLISHERS SEEKING WRITERS


UNIVERSITY OF NORTH TEXAS PRESS http://www.unt.edu/untpress/authguid.htm Publishes scholarly and general interest books, with an emphasis on Texana, folklore, military history, and multicultural topics.

BAYCREST BOOKS http://www.baycrestbooks.com/submissions.htm Currently seeking "goose-bumpy, hair-raising true stories of ghostly encounters from the 'average Joe' for our first non- fiction anthology. Stories should be incidents that have happened to you or someone close to you...Submissions must be no longer than 3000 words. If your story is selected, you will receive a one-time fee of US $50.00 for all rights and a copy of the book upon publication."

LERNER PUBLISHING GROUP http://tinyurl.com/6b84b Publishes high quality children's books for K-12 schools and libraries

ALEXANDER BOOKS http://www.academychicago.com/submissionguide.ht ml Publishes nonfiction on antiques and collectibles, cookbooks, America's Civil War, American South, Appalachian (Southern Mountains) region, genealogy books, computer books, and history/biography.




Where To Get Published For Free Online

Accepting cutting edge short fiction, political satire, reviews.


Open Fiction This online showcase site offers writers of all levels of experience an opportunity to display their own works of fiction for free. http://www.openfiction.com/

Reality X Accepts short stories and other writing. Get details on site. http://realitytimes.com/submit.html

** Spec-Script Library A free resource featuring new and original scripts for film & tv, created to connect scriptwriters with the local national and international film and television industry leaders. http://www.thesource.com.au/scripts/aim.htm

The World Poetry project Site created to provide online access to a variety of poetry from writers all over the world. You must be a published poet to submit your work for possible inclusion on this site. Read poems by other writers or consider sending your own work after you read the specific requirements listed at the site. http://www.worldpoetry.com/about.html

Writer's Showcase Provides a free place for writers to display their work online and more... They say "We will never reject you!" http://www.chebucto.ns.ca/Culture/Showcase/




MEDIA CONTACTS

Print Magazines

For authors seeking book reviews or features - submit request - but be sure your book fits magazine content!

ELLE Ms. Sara Good, Editorial Assistant 1633 Broadway - 44th Floor New York, NY 10019 Deadline: 9/15/2004 Will do holiday gift giving section coving "all kinds of fun and creative gifts."

FAMILY FUN Ms. Cathy Whittemore, Senior Editor 244 Main Street Northampton, MA 1060 Deadline: 10/1/2004 Will do a holiday feature on the "best toys and games -- award winning toys and games.

Romantic Times 55 Bergen Street Brooklyn, NY 11201-6336 Frequency: 1 x month Circulation: 150,000 Editorial Profile: Publication provides the reader of romantic fiction with reviews, author profiles, how-to books, and information about writers' conventions.

15MinutesMagazine 7334 173rd Street Fresh Meadows, NY 11366-1428 Frequency: 2 x month Circulation: 100,000 Editorial Profile: Online magazine covers the charity circuit, fund-raising dinners, benefits, social events, the society world, and the world of entertainment; includes film reviews, theater reviews, and interviews.

Books & Culture 465 Gundersen Drive Carol Stream, IL 60188-2415 Frequency: 6 x year Circulation: 19,380 Editorial Profile: Publication provides a Christian analysis of the books and ideas that shape our society.

World Literature Today University of Oklahoma 110 Monnet Hall Norman, OK 73019-4033 Frequency: 4 x year Circulation: 1,968 Editorial Profile: Publication contains essays on contemporary writers, literature, and literary movements, as well as reviews of fiction, poetry, drama, criticism, and biographies from around the world.




AUTOGRAPH COLLECTORS

Celebrity Contacts


Filming for all movies listed began as of August 1, 2004 - cast & filming locations included.

Never Let Go (Adventure/Drama) (Washington D.C., Paris, Russia, Philippines, San Diego) P2M Productions 32 Reilly Road La Grangeville, NY 12540-612 Cast: Francis Dumaurier, Bill Vassari

Two of One Heart (Romantic Comedy) (Jersey City, Philadelphia, New York) CarlyKid Productions 401 Lake Blvd Lindenwold, NJ 08021 Cast: Maureen McDonough

The Last Brown Beret (Drama) (Los Angeles) Rampage Productions 1055 Sanborn Avenue, #201 Los Angeles, CA 90029 Cast: Del Zamora

Sheherzade: The Untold Story (Action/Adventure/Drama) (Los Angeles, Pakistan, Uzbekhistan) WorldsAwayFILMS 756 South Orange Drive Los Angeles, CA 90036 Cast: Leigh Taylor Young, Mimi Kennedy

Casanova (Romantic Comedy) (Venice) Touchstone Pictures/Mark Gordon Company 500 South Buena Vista Street Burbank, CA 91521 Cast: Heath Ledger, Sienna Miller

Bobby (Drama) (Los Angeles) Signpost 9200 Sunset Blvd., 4th Floor Los Angeles, CA 90069 Cast: Emilio Estevez

What Are RSS Feeds

An explanation of "6 Ways to More Sales During A Slow Season," specifically for questions regarding: "#4 - For crying out loud get that news feed up."

What Are RSS Feeds?

In short: a new way to generate content from your website and it's called RSS.

RSS also known as rich site summary or real simply syndication, arrived on the scene a number of years ago, but was only recently embraced by webmasters as a means to effectively syndicate content. RSS Feeds provide webmasters and content providers an avenue to provide concise summaries to prospective readers. Thousands of commercial web sites and blogs now publish content summaries in an RSS feed. Each item in the feed typically contains a headline; article summary and link back to the online article.

Benefit to the Webmaster As the web has become more crowded webmasters have been striving to provide fresh and up to date content for their website visitors. Many webmasters have discovered they can easily utilize the information in RSS feeds to provide fresh web content.

RSS feeds are composed in XML, which is a very simple markup language. Similar to HTML, XML uses tags to identify fields. Webmasters can easily parse the RSS feed and dynamically create web pages that contain headlines and summaries. The feeds will continuously update, supplying a steady stream of automatically generated fresh content.

Benefit to Web Surfers The beauty of RSS is that readers can quickly scan headlines (titles) and read articles of interest. Because the information is condensed and provided in a single location users can generally review more information in a shorter time frame. Additional information is only a click away. Best of all readers choose the feeds they wish to see, there is no spam with RSS. If you are not completely thrilled with the content appearing in a feed simply remove it from the newsreader. The technology is a pull technology rather than push technology, meaning the content is not forced on the consumers, who pull the content they want to see.

RSS feeds can be viewed in a news aggregator or reader, which constantly updates and shows unread feeds. I found the functionality of the newsreaders to be similar to a simple email client. Consumers generally enter the URL of any RSS feeds that interest them. Topics with a common theme can be segregated into related groups.

Finding Topic Specific Relevant Feeds In order to find feeds that provide niche information users can search Feedster. Feedster is a rapidly growing news search engine that indexes information contained within RSS feeds. Searches for topic specific feeds can be conducted and feeds can be retrieved for syndication.

RSS has effectively standardized the format for content delivery and has effectively defined the accepted standard for content distribution and syndication. RSS will likely rival email as a means of content distribution in another few years. The shear simplicity makes the technology very appealing.




If Content is King, then surely Relevance is Queen!

There has been a lot of to-ing and fro-ing in the search engine world of late and there are lots of conspiracy theories as to why these things happen. It is easy as a webmaster to get caught up in these webs of intrigue.

You get email notes about them, you view so-called experts' thoughts on bulletin Boards - hey you probably even read things in newsletter articles!

The big driver for webmasters currently appears to be content and link building.

While link building is important I don't believe it makes Queen. Maybe a Prince. Content and links DO go hand in hand but, without relevance, the Kingdom is doomed. Sorry I will stop the analogy now! :-)

If your site is about finance, then finance content is best supported by finance link exchanges. Relevance!

If your site is about finance, then finance content supported by casino link exchanges from a PR8 site while in the short term may help, but all the signs are saying this is not a long term strategy.

Okay, so what is the best strategy?

Keep EVERYTHING relevant. It is that simple.

Make sure that you only swap or link to sites that are relevant to the content on your pages. Yes I am suggesting link exchanging on pages of your site not a links page.

Links pages seem to be being abused. There are rumors that pages called links, resources or partners are not passing page rank. You could be wasting your time building links that are not giving you any benefits!

Delivering relevant links from relevant content is the future.

With a content-poor site it is difficult, you have to add link pages or create a links directory. A five-page site will need to add 10 or 12 good link pages to compete and even then with algorithm changes, this may not be prudent.

Having a site with 400 pages means you can easily add 3 links per page, so you have 1200 link options straight away.

Hopefully this explains that relevance runs a close second to content.

Always bear in mind when writing content that relevant links will not only boost your search engine rankings, but you will also add a service to your visitors.




How to get free publicity to your website?

Write and submit Articles to EZines and Newsletters. This is probably more effective then all other things combined. It costs almost nothing and brings BIG results. I said almost because there can be some time involved.

There are millions of ezines and newsletters and online publications. And guess what - every editor is always, always interested in good articles. The best thing is to write about something that you are very familiar with. But it should be at least something that really interests you and you can write as you learn about it. So, pick a subject and do some research on the major search engines. Note whatever seems interesting and all the links that you find. Especially note those resources with free or more detailed information.

Now you need to come up with a good headline. The best bet is to scan through some newspapers. What catches your eye? Take your subject and merge that with the ideas for your headline.

Then just sit down and write an article using your knowledge and the notes from your research. Use plain English. No fancy words and no self-promotion. If you subscribe to a couple of ezines and read the articles, you will quickly get a feeling. Add your contact information to the end of the article (Byline). Here you may also offer a special or a free something. Brief and not more than six lines. But do not include a direct sales pitch or an affiliate link. Your potential publisher just will not publish the article if it looks like straight advertising. After you read your article a couple times, found and corrected the errors, you are ready to publish it.

General announcements work. But better is if you contact publishers directly. During your research, you hopefully already found some publications that may be interested in your article. You should build up your own list of publications that reach your target market, and submit frequently for best results. You can even offer to write a special "first run" article for publications that have a very large circulation. If you master this technique you can get your name and your website in front of 100,000 or even millions of readers.

** A quick note here: BLP does accept articles, as well as stories, poetry,and excerpts. Our subscriber base is now over 3000 readers. Publishers, publicist, producers, authors, screenwriters and directors make up about 15% of our readers. Still there are many other ezines and newsletters you can submit to, below are just a few.

Literary Agents Seeking Clients


Literary Agent Seeking Proposals

I am seeking proposals for several sports publishing houses. Genre: sports related books, ficton, non- ficton, cookbooks by sports personalities, books on teams, players, teams rivalries, inspirational books, sports fundamentals books, college sports encyclopedias.

Proposals can be for a work in progress, a complete manuscript or an idea for a book.

Please include in your email,your name and phone number. For all other reading this I only represent sports related books. TheNetGazette@sbcglobal.net




The Carolyn Swayze Literary Agency Ltd. - The Carolyn Swayze Literary Agency Ltd. represents some of the finest Canadian authors writing today. Represents literary fiction, commercial fiction, and a very limited list of juvenile and teen books.

Please send material double-spaced, single-sided, loose pages (no binding or binders). Use a font which is easy to read, such as Arial or Times Roman, in 11 or 12 point size.

Send submissions by regular mail (not courier, not registered), to W.R.P.O. Box 39588, White Rock, B.C., Canada, V4B 5L6.

If acknowledgement of receipt of materials is required, please enclose stamped, self-addressed reply card.

Venture Literary does not charge a fee to review submissions. Please e-mail all query letters to submissions@ventureliterary.com. We will not accept unsolicited queries, proposals, or manuscripts via snail mail, and all snail mail submissions will be discarded unopened. If we are interested in your e-mail query, we will contact you directly and request a hardcopy of the proposal or manuscript.

If we request your material, please send hardcopy (along with an SASE and the requisite postage) to:

..........Venture Literary ..........Suite 105, #141 ..........8895 Towne Centre Drive ..........San Diego, CA 92122 ..........Phone: 619-807-1887

For all film inquiries, please contact film@ventureliterary.com or call 619-807-1887

Books & Such Literary Agency - Sells books to a wide range of publishers in such categories as women's fiction, general fiction, nonfiction, gift books, children's picture books, easy readers, and chapter books.

LOOKING TO SET UP A BOOKSIGNING OR AUTHOR EVENT?

Popular Texas Independent Bookstores


Brazos Bookstore 2421 Bissonnet Street Houston, Texas 77005 tel. 713.523.0701 fax. 713.523.1829 Houston's independent bookstore since 1974.

Book People 6th & Lamar 603 N. Lamar Austin, TX 78703 1-800-853-9757 The Largest Bookstore in Texas open 9AM-11PM CST, 364 days a year.

Book Woman 918 W. 12th St Austin, Tx 512-472-2785 A full service independent bookstore serving the reading and resource needs of all women, their friends, families and children.

Crossroads Market & Bookstore 3930 Cedar Springs Dallas, TX. 214-521-8919 With a cafe open from 7am until midnight and a wide selection of mainstream titles, Crossroads is like any other small neighborhood bookstore. The only difference is, it's a gay-owned business in the middle of Dallas' large and thriving gay community. Featuring all new books, the store can special order anything in print.

Shakespeare Beethoven 13350 Dallas Pkwy #3200 Dallas, TX. 972 387 1720. Open Hours: 9:30am-9pm Mon-Thu; 9:30am-9:30pm Fri-Sat; 10:30am-6pm Sun. Probably the most distinguishing characteristic of SB & Co. is that it is in the Galleria! Otherwise, it is a fine book and music store with an excellent selection (with emphasis on the classics, of course!).

The Twig Book Shop 5005 Broadway San Antonio, TX 210 826 6411 Open Hours: 9:30am-8pm Mon-Thu; 9:30am- 5:30pm Fri & Sat; noon-5pm Sun This independent bookseller specializes in books from local authors and carries an awesome inventory of Texana books and regional literature. Frequent book signings and dedicated customer service make this book store one of the most pleasant destinations for the book-lover.




A Good Read 2211 Northwest Military Highway Suite 121 San Antonio, TX 210- 341-7655

Midsummer Books 2311 Ship's Mechanic Row Galveston, TX 409- 765-5930




BLP REVIEWER FAVORITES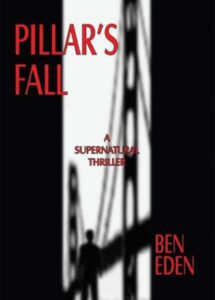 One brief moment was all it took to change Detective Thomas Pillar's life forever. Faced with a decision between the death of many versus the death of one, a child, Pillar chooses the death of one.
Learn More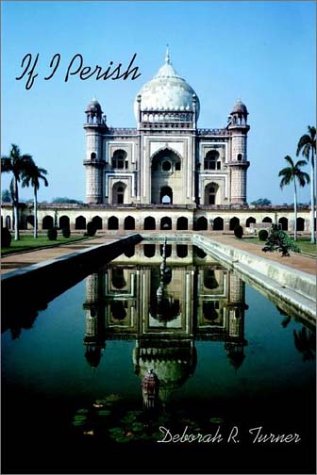 From the moment you pick the up this book, you are immersed in the world of ancient Persia.
Learn More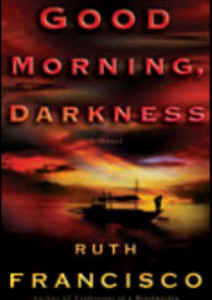 Laura Finnegan is the type of woman a man could easily love - she's beautiful, graceful, mysterious, vulnerable, and missing!
Learn More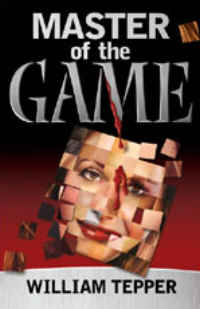 Simon says, "no body, no crime scene, no witness = no murder!"
Learn More